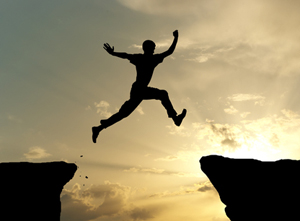 UNDERSTANDING THE STRESS OF TRANSITIONS
Transition or change can be difficult even if it is a positive change and a step we want to take. Change, good or bad, can stress our system.
One of the primary reasons for this stress is tied with the directives of the brain to keep us safe. As children, our developing brains need to acquire thousands of learning experiences as they mature. One of the primary ways we do that is by observing the behavior and listening to the words of our parents, relatives, or caregivers, to learn what we should do to keep ourselves safe. We then integrate these ideas into our subconscious.
Very often the young mind will come to the conclusion that keeping things the way they are is one way to maintain safety. And often that IS the case. But growth does not occur without change, and this may not be intuitively obvious to the developing mind.
As we continue to mature, these messages or beliefs regarding safety that direct our behavior may actually become the source of stress. To relieve this stress, some beliefs need to be altered, while others eliminated.
This is the power of PSYCH-K®.
Alignment of our beliefs can help diminish our stress and accelerate our movement toward the life we imagine.
HOW WE CAN HELP WITH TRANSITIONS:
PSYCH-K® Balance (Private session)
Insights Assessment (A written assessment of your strengths and personality type, includes a private coaching session)
Writing for Emotional Clarity (group presentation)
Establishing Trust (group presentation)
Unconscious Money Beliefs (group presentation or coaching with Insights Assessment)
USE OUR CONTACT FORM TO ASK QUESTIONS OR SCHEDULE AN APPOINTMENT